Bridal Barn Photography Shoot: Something Old Something New
Talented wedding photographer Amy Woodward-Taylor has just had a day of photography fun at new wedding venue The Bridal Barn in Shropshire.  I was delighted when the asked me to take part in this eclectic shoot.  The theme was "Something old Something new", a theme close to my heart.  I was even more chuffed when I discovered the calibre of co-contributors.  Amongst others, there were flowers and venue dressing from Jam Jar Weddings and Events, custom made accessories from Lilly Dilly's , hair by Make Up By Design and make-up by Michell G.  Add to this two very beautiful models, Gaby Hunt and Rose Beaman,  and the result is a huge bunch of stunning alternative wedding photographs!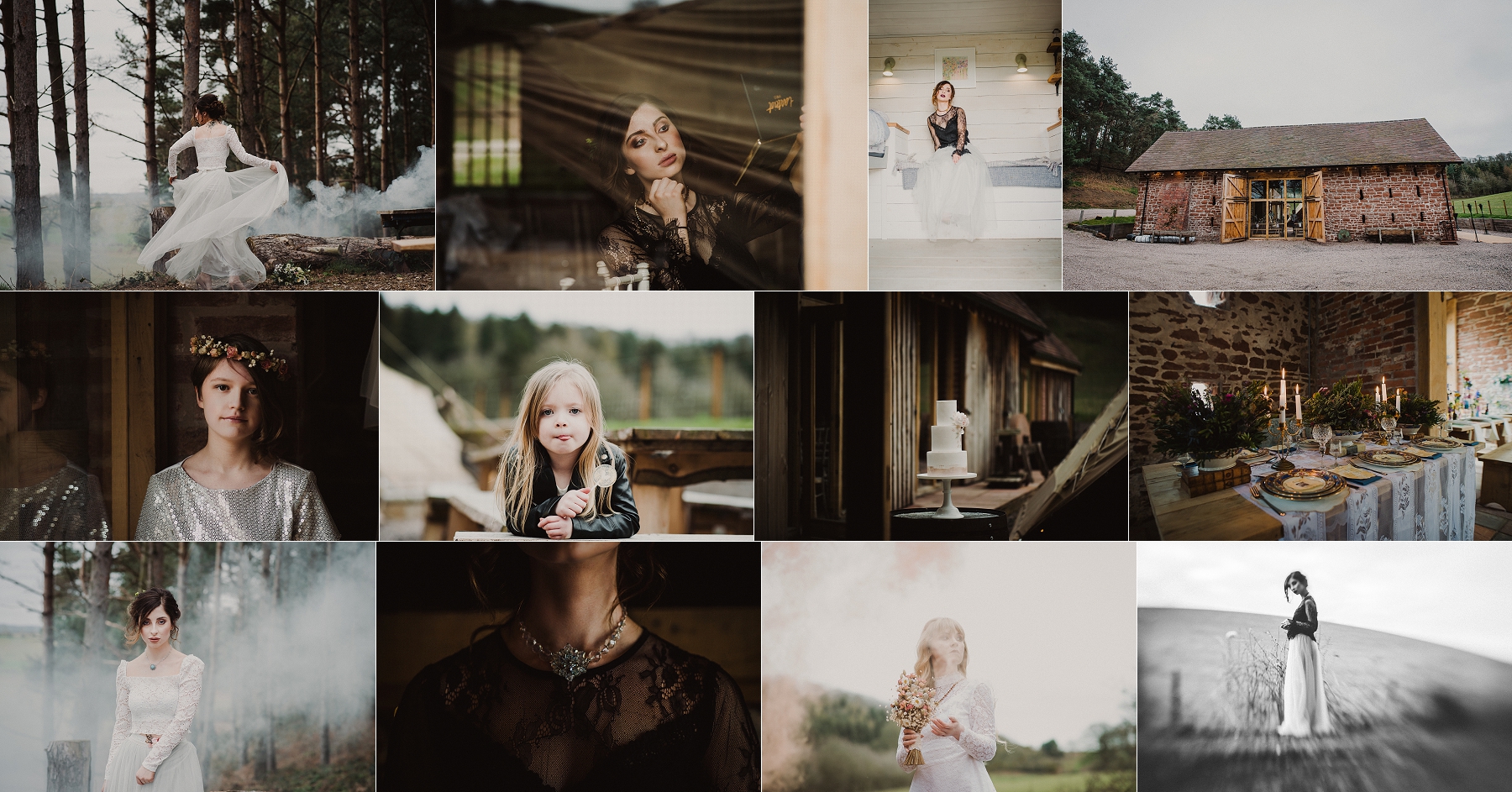 Three Bespoke Bridal Pendant Necklaces
My job was to design and make three breathtaking pendant necklaces.  The whole idea was to show how vintage and previously owned pieces can be creatively styled.  All of the wedding outfits were cleverly adapted from family, second-hand and specialist sources.  This approach was music to my ears!  I have a great love and respect for the past.  This, and environmental ethics, are fundamental to Deborah Jayne Jewellery.   The necklaces I made for the "something old, something new" shoot all have a reworked vintage brooch as the main focus.  I mixed these with vintage and new beads, clasps and fittings.
So it's all about the photos!  Let's now take a look at some of my favourite images from the day.  This is a perfect showcase for my unique jewellery; individual accessories really can help shape the mood of a bespoke wedding theme.
Bridal Necklace No. 1
Although I love all three of the bridal necklaces, this is probably my favourite!  As an extra bonus, this piece also covers the "Something Blue"  line from the traditional rhyme. I found this broken vintage brooch in a boxed auction lot.  It probably dates from the 1960's, and had seen better days!  Once cleaned, repaired and brooch pin skillfully removed, I added vintage shimmering crystals to make an elegant pendant necklace.  Just look at these sensational photos!
Bridal Necklace No. 2
A timeless combination of exquisite gold and brown tones in this piece.  I made this with two adjustable lengths, shown in the photographs; wear it long over high necklines, or as a choker.
Bridal Necklace No. 3
Now look at this for a show-stopper!  Heavy vintage faceted crystals combined with a large vintage star centrepiece!  This looks fantastic against a contrasting black top.
Boho Vibes and Vintage Wedding Heaven
So big thanks to Amy Woodward-Taylor and everyone involved in this super rustic, charming and unique wedding extravaganza!  Wedding jewellery from Deborah Jayne can be commissioned to suit your wedding theme, or chosen directly from my ready-to-wear bridal boutique.  Take a look at my Vintage Bridal Jewellery page for more information.