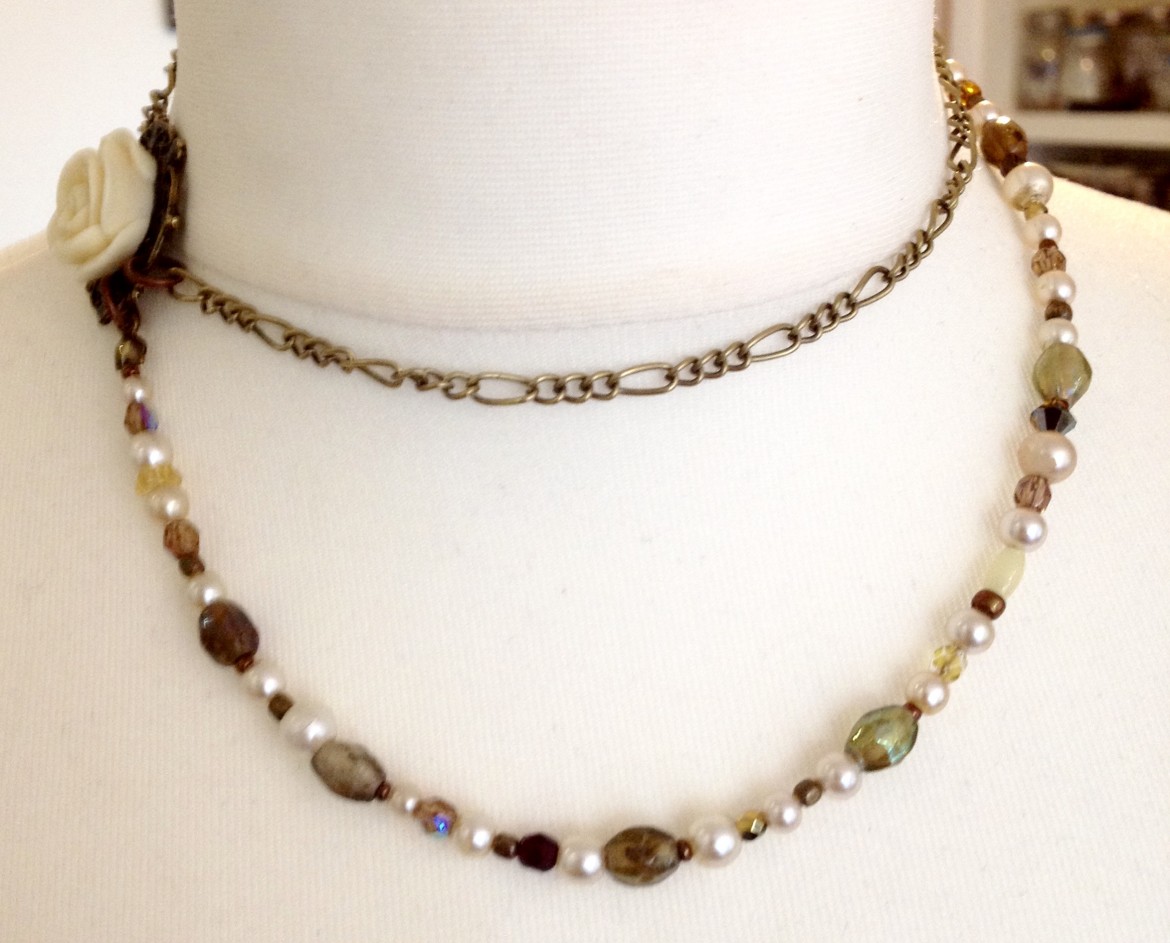 Busy day working through list of commissions.  This will give an idea of the range of work I regularly do.  No job is too small OR too large!
Jobs included making two pairs of small drop earrings to go with previously owned necklaces. This is typical of the Deborah Jayne signature approach of mixing up recycled bits with semi-precious & modern resulting in bespoke, unique pieces of jewellery! Then on to recreating one of my earlier pieces for a client who had spotted it at a Deborah Jayne Jewellery Party.  She wasn't quick enough that night and it had already sold by the time she'd decided to buy…  In the end it was for the best as she would've preferred a more neutral colour range.  Once again
the Deborah Jayne Bespoke Service resulted in a personally designed & hand made bespoke necklace.
After a quick lunch I turned my attention to this request; to make just ONE long dangle earring, in silver & grey tones.  This particular stylish lady only ever wears ONE  long drop earring, and understandably finds it hard to buy just one earring at a time…  To throw into the mix, she can only wear Sterling silver, so cheap fashion buys are out of the question!  I think the result is elegant & versatile! A couple of jewellery repairs later and it's time to pick the children from their holiday club!